WE WILL SHOOT IT FOR YOU! Client List Pharmaton Commercail Editorial Story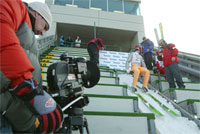 RAP International has produced over 150 programs and commercials over the past 19 years. We are award winning producers that specialize in outdoor production. From Sony commercials featuring snowboarders to Pharmaton health products featuring ski jumpers, RAP has shot internationally acclaimed commercials for some of the top companies in the world.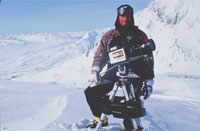 Executive Producer / Director James Angrove has filmed all over the world in more than 120 locations on most film mediums. His award winning filmmaking continues to be featured in television series and commercials currently airing in international and domestic markets.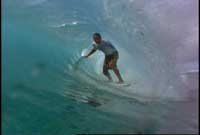 "Our goal is to bring creativity to the screen at a realistic cost. We keep our crews tight, working with experienced personnel that we have forged long term relationships with. That's how we get high production value for a fraction of the cost of larger production houses. When it comes to shooting action commercials or programs, we deliver a great product."


james angrove
Executive Producer / Director